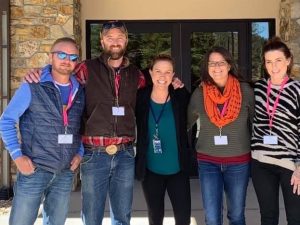 Program Outline:
Days of Harmony is a powerful retreat/re-visit program offering recovery support for Harmony's alumni of the organization's residential treatment program. Alumni are invited to return to the Harmony campus for two days of renewal with staff and current clients. This program is a valuable experience for the alumni, clients, and Harmony's staff to see the magic that happens when you put alumni and current clients together. This program is designed for Harmony alumni to give and receive their strength, hope, and experience for recovery. On the last day of the program, there will be an Alumni Panel for clients to be able to ask questions to the Alumni about their recovery journey.
Eligibility Requirements:
1. Must have at least six months of continuous sobriety
2. Must be working a strong program of recovery (AA/NA/HA/CA/Smart/Life Ring, etc.)
Cost:
Days of Harmony is provided to alumni without fee, so your only cost is your hotel room for the night if you are not within driving distance to campus. Meals are provided by Harmony during the event.
Cancellation Policy: If you can not make the dates you registered for, please notify Tabitha Miller with a minimum of a ONE-WEEK notice so we can fill your spot!
We have lodging options available at the Harmony Retreat Center for participants at a cost. Please email Brian at bkoonce@harmonyfoundationinc.com to make those arrangements, or if you have any questions
The Details:
Alumni will check in just like clients for Days of Harmony:
Leave all cell phones/car keys at the front desk.
Sign confidentiality document.
Sign a safety waiver that informs alumni if, at any time, any staff member or client feels unsafe or threatened by their behavior, they will be asked to leave, no questions asked.
Orientation first morning starting at 8:30 am with the Director of Alumni and Recovery Support Services, Tabitha Miller, in the Madigan Conference Room to review the schedule/policies/procedures.
Alumni will wear different colored lanyards to distinguish them from clients and staff.
The alumni will act like current clients and be involved in all groups.
Registration Dates 2023
Register Mar 8th-9th
Register June 7th-8th
Register Sept 6th-7th
RegisterOct 18th-19th
RegisterDec 13th-14th