Harmony Alumni Homecoming 2020
Event Navigation
COVID-19 Can't Stop Recovery
Alumni! We are bringing homecoming to YOU, virtually!
We are excited to announce two virtual sessions for you to attend!
The Cost for these virtual sessions: FREE!
Upon registering for one or both of these virtual events, you have the option to include your mailing address so I can send you your special Harmony Homecoming Coin that has a new design pertaining to this years theme!
Session 1: Workshop with Harmony Counselor Trent Burkholder
Topic: Spiritual Growth for Long Term Recovery
Presenter: Trent Burkholder
Time: 9am-10:15am MST
REGISTER FOR SESSION 1 HERE
SPIRITUAL GROWTH IN LONG TERM RECOVERY:
One of the hallmarks of healthy long-term recovery for many people is continuous and consistent spiritual growth. But what does this mean exactly? While other characteristic indicators of recovery, such as physical, mental, emotional, and social well being seem easier to quantify, spiritual health is much more challenging to categorize, since it is such an individual and personal matter. Another difficulty is that the word "spirituality" may imply very different actions, attitudes, and outcomes for various individuals.
People who have gone through intense periods of psychological turmoil, if they survive, often times emerge from those experiences as more spiritually focused. This can often take the form of being more altruistic, less materialistic, more empathetic, and more likely to help others in need. This tendency is a target objective of 12-step work, with phrases such as, "we can only keep what we have by giving it away," and "nothing will so much insure immunity from drinking as intensive work with other alcoholics." There is also a common distinction between simple abstinence from substances, and a "recovery" which implies being happy, joyous, and free.
This presentation and discussion will not define what form of spirituality a person should practice, but rather attempt to explore the role of spirituality in the recovery journey and the correlation between spiritual growth and an increase in the development of meaning, purpose, and satisfaction within a sober lifestyle.
Session 2: Virtual Coin Ceremony, Sobriety Countdown and Performance by Recovery Singer/Songwriter Sonia Lee
Time: 6:30pm-8:30pm MST
REGISTER FOR SESSION 2 HERE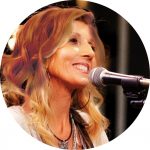 All across the United States, Sonia Lee shares her music and recovery experience with audiences at festivals, fundraisers and alumni events, private parties, corporate events, churches, retreats, treatment centers, recovery conferences, restaurants, bars, listening rooms, house concerts, radio, and on TV.
Sonia Lee writes from personal experience, understanding firsthand that hope arrives after feeling hopeless. Finding a way out means finding a way through. "Everybody is recovering from something," says the Nashville-based singer-songwriter.
Learn more about Sonia Lee HERE
I look forward to seeing all of you virtually for these two amazing events on Saturday, September 19th.
If you have any questions, please reach out to me!
marnold@harmonyfoundationinc.com/970.451.1646