*This presentation is no longer eligible for a CE credit
Join us to gain insight into the US's Justice System and how we respond to mental illness and substance use disorders. We will consider: What is Justice? And how does this relate to mental illness and substance use disorder? We will inspect the numbers and what they tell us about our responses to mental illness and substance use disorder. Additionally, we will discuss what types of treatment are being integrated into the corrections system, their effectiveness, and the alternatives to incarceration.
Presenter:
Jessica Swan, MCJ, MAC
Recovery Consulting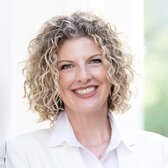 Jessica Swan, MCJ, MAC*, has extensive experience in clinical addiction counseling, research, development, training, evaluation, and reporting for legal professionals, nonprofits, governmental agencies, and communities nationwide. She writes addiction recovery curriculum for treatment programs, offers counseling for individuals and families with substance use disorders, and provides addiction recovery consulting for organizations. Jessica specializes in helping high-level professionals and their families, including professional athletes, doctors, judges, lawyers, and pilots. She has extensive experience working within the Justice System and its intersection with mental health and substance use. Jessica is a national leader and educator in the addiction recovery field, teaching the neurobiological disease of addiction, SUD treatment, and recovery. She has trained multiple disciplines on the neuroscience of substance use disorders, family recovery from substance use disorders, and integrating families in treatment and recovery. She currently contracts with The Farley Center, providing Health Practitioners' Monitoring Program (HPMP) evaluations, family assessments, and recommendations for treating professionals. She also provides a family treatment program for The Farley Center.
She currently provides training and facilitation for law firms and judges across the US, and she is the Executive Director of Recovery Consulting. Jessica is the President-Elect for the Virginia Association of Addiction Professionals.
For more information about Recovery Consulting or to contact Jessica, Please visit www.recoveryconsulting.org