Two roads diverged in a wood, and I—
I took the one less traveled by,
And that has made all the difference.
(Robert Frost, 1916)
Recovery from addiction is one of the hardest things a person can do and there are really no shortcuts. The addicted person has to put in the work. Recovery can be difficult emotionally, socially, and neurologically, even with the support of the most compassionate therapists and the most sophisticated addiction treatment program.
And although recovery may be the road less traveled, it is the more rewarding one, leading to a purposeful, more fulfilling life.
However, if someone is "drowning in addiction" they have to be willing to make the effort to swim to get better—and that can be hard. "Sobriety and recovery is a daily practice," wrote Michael Maassel, Harmony's director of alumni and recovery support services, in Drowning in Addiction: A Personal Guide to Recovery. "Transformation requires work, tending, weeding, and more action… Recovery is about taking ownership of your life and choosing to no longer be the victim, but the victor."
Many people with addiction were desperately trying to numb their emotional pain by engaging in substance misuse and then were trapped in a hellish addiction cycle that only made that pain worse. Recovering from this disease involves hard work and difficult changes. Patients have to give up their maladaptive coping mechanisms—drugs and alcohol—and substitute them with healthy coping skills but that requires some adjustments.
"Change is hard for some of us," reminded Maassel her listeners on her weekly podcast at the end of  2020. Change—even change for the better—is often an uncomfortable process while sticking with "the devil you know" can seem the easier less troublesome option.
"Willingness to open up and be accountable" is key, said Maassel's guest on episode 33, health coach Sage Burmeister. "Change is the flow of the universe, don't get stuck in one place" just because it seems the easier option. Fortunately, help is always available, you just have to look for it. "Community is the biggest support for change," said Burmeister.
Taking on hard challenges is difficult for everybody, too many people continue with an unsatisfactory situation simply because changing it seems too much trouble. "Every day, we have countless opportunities to take the easiest, yet least satisfying road," wrote Lori Deschene on Tiny Buddha. "We can turn to the things that comfort and numb us instead of acknowledging the things we want to change. We can do what comes naturally instead of recognizing and honoring what we do passionately. We can justify the path of least resistance by ignoring our strongest instincts."
So often, we're cheating ourselves by choosing the easy way out. But slacking off can be dangerous for people with addiction as recovery requires focus and the willingness to work on getting better every day. There are many healthy routines like meditation and breathwork that can help you be present and show up for yourself. You just have to do it.
Recovery may not be easy but it is always possible. If you or a loved one is struggling with substance use disorder, or you have questions about our programs, call Harmony today at (970) 432-8075 to get the help needed as soon as possible.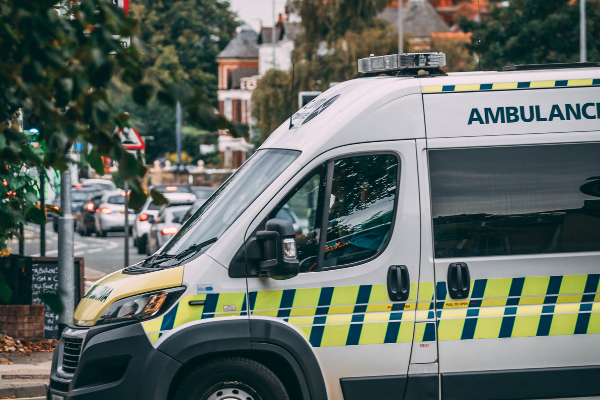 People with opioid use disorder (OUD) sometimes attempt to ease withdrawal symptoms by misusing a common over-the-counter medication: loperamide, a drug that helps control symptoms of diarrhea and is widely sold under the brand name Imodium.
Loperamide counteracts diarrhea by slowing the contractions of the intestines. But since its chemical structure resembles an opioid, it can induce euphoric brain effects if consumed in extraordinarily large amounts. In addition to uncomfortable constipation, it can be toxic and lead to serious heart conditions, ileus (paralysis of the intestine), and addiction.
A 
2016 study
 confirmed that loperamide is misused by people attempting to self-medicate their opioid addiction, sometimes with fatal results. "Loperamide's accessibility, low cost, over-the-counter legal status, and lack of social stigma all contribute to its potential for abuse," said lead author William Eggleston, PharmD, of the Upstate New York Poison Center, in Syracuse, NY.
In September 2019, the US Food and Drug Administration (FDA) 
announced approved package size and package type limits
 for over-the-counter brand-name tablet and capsule forms of loperamide to address the misuse issue by limiting each carton to no more than 48 mg of loperamide and requiring unit-dose blister packaging.
"Abuse of loperamide continues in the United States, and taking higher than recommended doses can cause serious heart problems that can lead to death," reported then Acting FDA Commissioner Ned Sharpless, M.D. in 2019. "The FDA has worked with manufacturers to approve package size limitations and unit-dose packaging for certain over-the-counter loperamide products. These changes are intended to increase the safe use of loperamide products without limiting over-the-counter access for consumers who use these products for their approved uses at the approved dose, according to labeling."
The FDA requested that online distributors take voluntary steps to help reduce the risks of loperamide abuse and misuse by not selling more than one package of these drugs to each customer.
Apparently, these measures have been ineffective. "Between 2010 and 2015, the National Poison Data System showed a 
91 percent increase
 in loperamide overdoses," wrote Bryan Paul Negrini, M.D. recently on 
Addiction Professional
.  "A 
2019 study
 from Rutgers University confirmed that loperamide overdoses have gone up over the last few years, and a 
2020 study
 from QJM: An International Journal of Medicine has also confirmed that non-medical misuse of Loperamide is common."
Dr. Negrini tested the progress of the FDA's packaging efforts by sending his 16-year-old son to a couple of pharmacies "with $50 to purchase as many Imodium tablets as he could. In both cases, he came out with boxes of hundreds of tablets and was never asked why such a young kid needed so many Imodium tablets."
The dangers of loperamide misuse are very real. One of Dr. Negrini's patients recently died a few days after he first saw him. He had been using the opioids "heroin and fentanyl on and off for at least a decade and had additionally started misusing Imodium." His autopsy report attributed the death to "drug poisoning with loperamide."
Opioid use disorder is a serious condition, requiring comprehensive professional treatment and should not be self-treated using medications such as Loperamide. "We have not seen active use of Loperamide on admission at Harmony, however, we have protocols in place to educate our clients about the impact this drug has in response to opioid addiction and use other more appropriate medications to help with the detox process," says Harmony's medical director Michael Rountree, M.D.
As one treatment option, Harmony offers 
HOPE
 – Harmony's Opioid Programming Experience. HOPE is offered to all Harmony patients with OUD. The program involves enhanced medical, counseling, and case management services specifically tailored to meet these patients' needs.
HOPE begins with thorough medical and psychological evaluations. Collaboration with the patient, members of the interdisciplinary team, and, when appropriate, family and referral sources, determine the most effective treatment plan. All HOPE clients are invited to participate in weekly opiate support groups led by a professional addiction counselor. This group addresses the specific challenges of early opioid recovery, including uncomfortable physical and psychological symptoms, cravings, and strategies to avoid relapse.
Despite difficult circumstances, Harmony continues to serve patients during the COVID-19 pandemic and we are taking 
extra precautions
 to ensure staff and client safety. If you or a loved one are struggling with alcohol or drug addiction do not delay seeking treatment. If you have questions about our programs, call us at 970.432.8075 to get the help needed as soon as possible.