*This presentation is no longer eligible for a CE credit
Recent political changes in relation to marijuana are only part of the story. The publicized and politically charged world of drug policy has undergone immense changes over the past several years, and those changes manifest not just in policy but also in the physical makeup of the cannabis plant and products derived from components of the plant. Not only has the perception of the plant changed, but the actual plant itself has undergone dramatic changes as it has been industrialized and brought into a commercial market. As public opinion has softened towards cannabis, the effects of consuming today's marijuana remain poorly understood. With increasing acceptance, often driven by corporate interests, use has been rising steadily among all demographics. Many have grown up in settings where cannabis use is the norm and cannabis use disorder is accepted as typical behavior. Cannabis use disorder is on the rise, and the changing makeup of the plant and its derivatives makes treatment more complex and challenging. Given these realities, the need for continuing education regarding the evolution of cannabis and new forms of consumption, as well as potential downsides, is extremely important. A more holistic understanding of today's marijuana will position us to have more relevant and potentially helpful conversations with those we serve. This conversation will be had in a respectful and nonpolitical manner, promoting sound science while considering the practical reality of discussing cannabis in 2020 with a population that genuinely believes "it's just weed."
Presenter:
Ben Cort – CEO
Foundry Treatment Center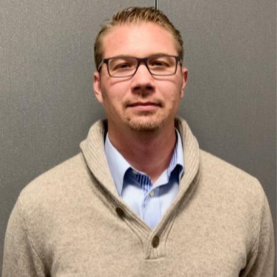 Ben's passion for recovery, prevention, and harm reduction comes from his own struggle with substance abuse. Sober since 6/15/96, Ben has been a part of the recovery movement in almost every way imaginable, from a recipient to a provider to a spokesperson.
In 2007, Ben left his position as an HR director inside of a Denver-based S&P 500 firm to help start the Colorado-based nonprofit Phoenix Multisport, now "The Phoenix". As an original board member and then their first full-time employee, Ben was instrumental in building this organization that has received frequent national recognition for their innovative approach to building sober communities around sport and healthy activities.
In 2012, Cort joined the University of Colorado Hospital (UCH), where he ran the marketing, business development, and admissions departments for their substance abuse treatment services known as CeDAR. He left that role in 2017 to consult inside the treatment community, athletics, and organized labor. Throughout this time, Ben has remained active in the discussion around marijuana, assisting several state's efforts to hold back.
Big Marijuana and always advocating for recovery. These efforts keep him close to the national discussion and make him a frequent guest in the media. Ben has earned a reputation as being pro-logic and recovery-oriented rather than anti-anything. Cort is considered a subject matter expert on ethical treatment practices, having written a widely adopted curriculum on the subject and frequently discussing the topic on national platforms and media. He is also utilized by professional sports leagues, clubs, and collegiate athletic programs to determine appropriate treatment for their athletes, coaches, and their families as
well as develop recovery-oriented policies.
Ben is a Jr Fellow at the University of Florida inside of their drug policy institute, a board member for NALGAP (National Association of Lesbian, Gay Bisexual, Transgender Treatment Providers, and their Allies), a Board member at SAM (Smart Approaches to Marijuana) and faculty at numerous institutes. He is a published author (Weed Inc, HCI/Simon and Schuster 2017). His TED talk "Surprising Truths about Legalizing Cannabis" has been viewed over 2 million times. In November 2019, Ben moved from a consulting role with the Foundry Steamboat Springs to interim CEO. When not working or hanging out with his wife and three kids, Ben can be found chasing trout with his flyrod or buried deep in a book.
For More Information about Foundry Treatment Center, visit their website: Addiction & Mental Health Treatment | Foundry Steamboat (forgingnewlives.com)
Ben Cort Ted Talk – 2017