*This presentation is no longer eligible for the 1 CE credit*
Join us to discuss Acceptance and Commitment Therapy (ACT), Music Therapy, and how the intersection of these treatment methods is effective with dual diagnosis populations. Together, we will explore integrative approaches within multiple different treatment settings and experience effective interventions through real-time experientials.
Presented By:
Brad Metzler, Clinical Program Director
Brad came to Jade Recovery having held multiple positions in the mental health and substance abuse treatment field. Brad has had a role in researching and implementing several research-based treatment models, including adolescent offender treatment models, as well as effective treatment approaches for dual-diagnosed individuals and families.
In 2018 Brad was one of the authors of ImpACT, a treatment model focused on the integration of Acceptance and Commitment Therapy (ACT) and Motivational Interviewing. He brings with him a strong focus on strength-based approaches to the treatment of both mental health and addiction.
Early in his career his focus was on the treatment of trauma, as well as couples and family therapy. Brad has completed several trainings in the area of trauma treatment modalities and family treatment: DBT, TF-CBT, EMDR I & II, John Gottman couples Level 1, SPARCS, MST-PSB, and many others.
Brad gravitates towards humanistic and existential theoretical orientations and has focused over the last several years on empirically based interventions for dually diagnosed individuals and families.
Brad Graduated from the University of Colorado with a Master of Arts in Counseling Psychology and Counselor Education with a specialization in Couples and Family. Presently ACT (Acceptance and Commitment therapy) and Existential approaches remain most curious to him in his approach with clients.
When Brad is not working, he enjoys music, reading, and cooking.
Hannah Bronson, MT-BC, Doctoral Trainee, Clinical Psychology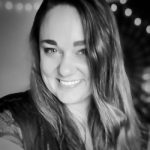 Hannah Bronson, MT-BC, is currently a doctoral student in clinical psychology at the University of Denver, Graduate School of Professional Psychology. Her areas of clinical interest include trauma, substance use, and co-occurring mental health diagnoses in adults as well as integrating creative arts therapies into treatment. Prior to her doctoral training, she provided music therapy services for active-duty military populations with combat injuries (such as post-traumatic stress disorder and traumatic brain injury), on military installations in Southern California, Northern Virginia, and Central Texas supported by Creative Forces: The National Endowment for the Arts Military Healing Arts Network.  As part of this initiative, Hannah published research, engaged in clinical program development, and collaborated on outreach to community arts organizations.
She has traveled to Russia to perform orchestral music, and currently supervises music therapy students in Jamaica participating in a service-learning program.