*This presentation is no longer eligible for the 1 CE credit*
Crisis services are a continuum of services that are provided to individuals experiencing a psychiatric emergency. The primary goal of these services is to stabilize and improve psychological symptoms of distress and to engage individuals in an appropriate treatment service to address the problem that led to the crisis. Core crisis services include: 23-hour crisis stabilization/observation beds, short term crisis residential services and crisis stabilization, mobile crisis services, 24/7 crisis hotlines, warm lines, psychiatric advance directive statements, and peer crisis services. This presentation will take a brief look and overview of our crisis services, levels of care, and M-1/EC holds.
Presented by: Summitstone Health Partners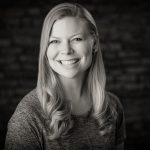 Sonny Pickowitz, LCSW
Sonny took over as Program Manager of SummitStone's crisis services in Ft. Collins, Colorado, in May of 2019. She oversees the Behavioral Health Urgent Care and Crisis Stabilization Unit. Prior to joining SummitStone, Sonny worked for several years as a crisis clinician for children and families at the Children's Home Association of Illinois and later as a Behavioral Health Consultant at OSF Healthcare. She then served as the Supervisor for Integrated Behavioral Health at OSF before moving to Colorado. Sonny is a licensed clinical social worker in both Illinois and Colorado, and additionally holds an advanced motivational interviewing certificate (Massachusetts) and a certified clinical supervisor certificate (North Carolina).
Julie Kostrey, LPC
Julie is one of the Clinical Team Leads at SummitStone Crisis Center. She is a licensed professional counselor in Colorado, Wyoming, and Oregon and is Board Certified through the National Board for Certified Counselors. Julie additionally holds a Registered Play Therapist credential through the Association for Play Therapy and is a Certified Clinical Trauma Professional (CCTP) Level II through the International Association of Trauma Professionals. Julie holds a MA degree in Counseling Psychology from the Adler School (Chicago), and is ABD in Existential and Humanistic Psychology at Saybrook University (San Francisco).
Rochelle Odom, LCSW
Rochelle is a licensed clinical social worker and one of the Clinical Team Leads at SummitStone Crisis Center and has been with SummitStone for 2 ½ years. Prior to her work at crisis, she worked for 5 years in child welfare. She earned her master's in social work with an Animal-Assisted Social Work certificate from the University of Denver and is working toward registering her dog as a therapy animal to incorporate into her work.